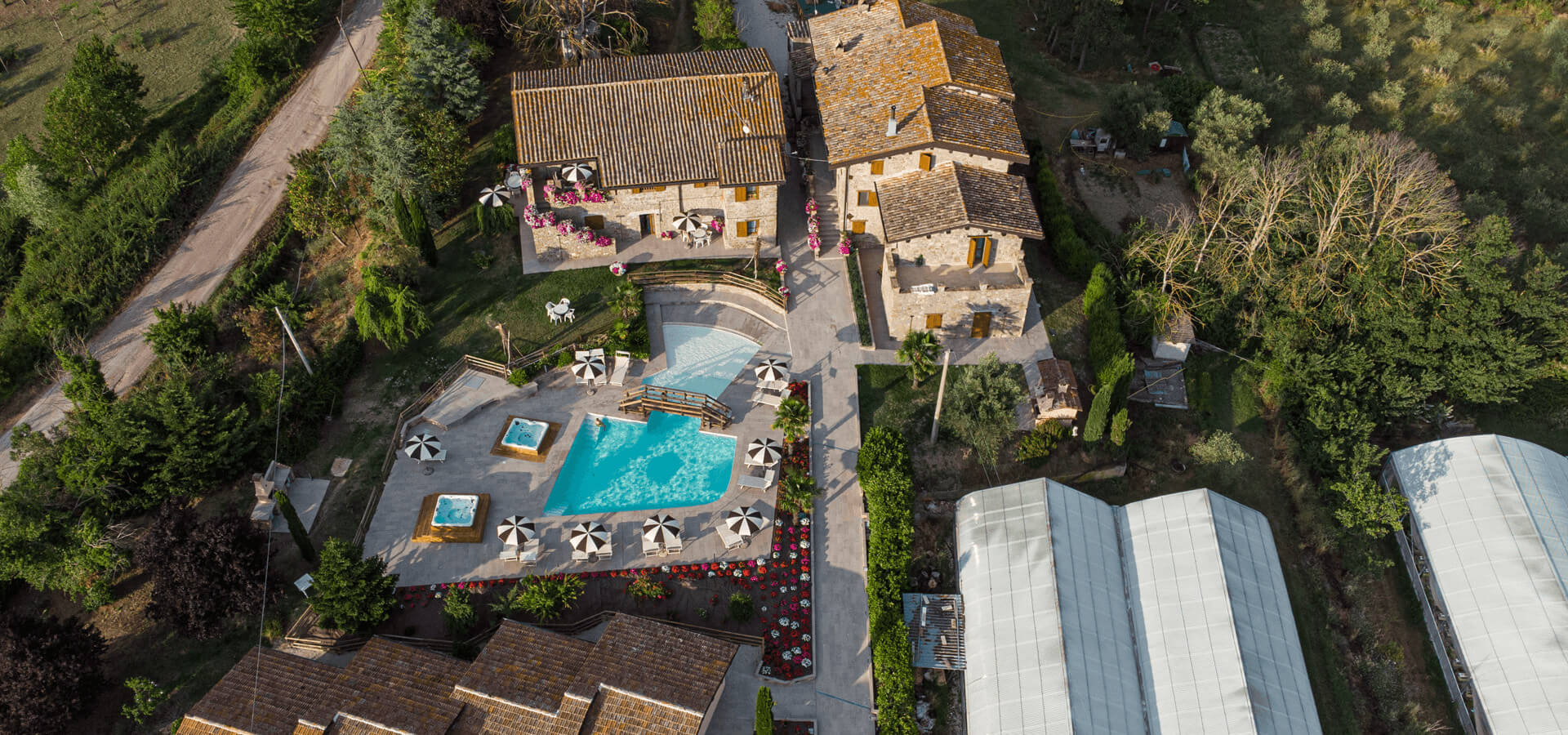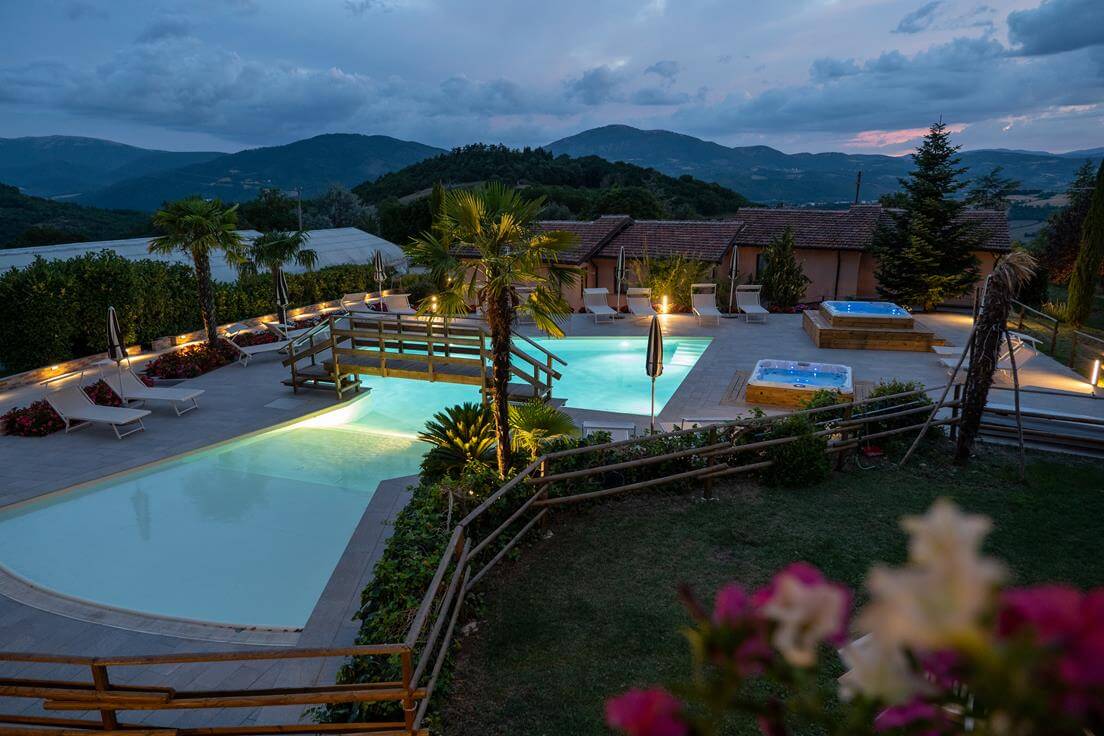 Agritourism Farm Eden Green

Though it is in the open countryside, the farm is in a perfect position at the center of Umbria region, at a short distance from the main Umbrian towns such as Perugia, Assisi, Gubbio, Umbertide, Città di Castello: the perfect location to discover culture and traditions of the amazing "Green Heart of Italy".
Agritourism in Umbria represents a good alternative to hotels.
The territory offers many attractions, with its many towns to visit and plenty of events along the year, like the sagre, the local festivals dedicated to local products such as sausages, mushrooms, homemade pasta and the renowned truffle just to mention some.
Gourmands cannot miss the Carnival castagnole or a visit to Eurochoccolate in October.
Holidays in Umbrian agritourism farms mean staying in rooms or independent apartments inside a farmhouse, or casale as it is called in this area.
If you book your holidays on the Internet, buy a farm holidays guide, choose a house for your holidays, an apartment or a room for your week-end or your longer stay, you need to know very well what you are looking for, how and where to find it and what is the meaning of agritourism.
Agritourism means tourism in farms, the kind of tourism that shows and tells about agriculture, shows and tells about the country life, shows and tells about the meeting between man, agriculture and nature, with a whole background of knowledge, flavors, expertise, folklore, tradition and spirituality.